---
Luke Ginger Plumbing
---
At Luke Ginger Plumbing, we're the best in the west. We specialise in providing both residential and commercial plumbing services. Whether it's a blocked sewer, broken gas fitting, blocked drain, or leaking pipe we'll solve the issue. We also provide comprehensive hot water installation services. We are ensuring that families throughout Melbourne's West can enjoy consistent, reliable hot water throughout their homes. What's more is that we are ready to go whenever you need us. Our emergency plumbing service means we've got you covered no matter the hour. Luke Ginger Plumbing has proudly looked after Melbourne's Western suburbs such as Caroline Springs, Tarneit, Melton, Sunbury, Bacchus Marsh for over ten years. In that time, we've cleared countless drains and installed numerous hot water systems with fantastic results. All part of our commitment to being the best plumbers in the west. Whatever your plumbing needs, we are here to help. Whether it's a blocked drain, a broken pipe or a busted hot water system, let us know. The sooner you do, the sooner we can solve it for you.
---
---
---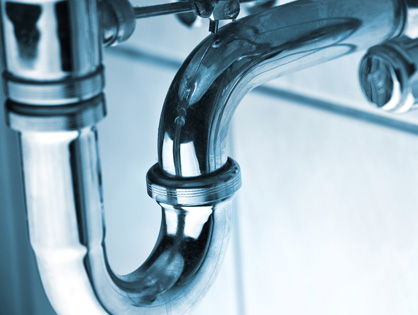 ---
---
---
---
Blocked drains
---
Is your drain blocked? Turn to Luke Ginger Plumbing for quality results 24/7. With us, you won't be left inconvenienced by stubborn, blocked drains. No job is too big or too small for our team; we're experienced in handling both large commercial projects and smaller residential fixes. For timely work and with excellent results, you can rely on Luke Ginger Plumbing. We're fully licensed and insured, so you can have complete confidence in the work we do. With our emergency plumbing service, we're here for you day and night.
---
---
---
What causes blocked drains?
---
We use drains daily and rarely give them a second thought until they get clogged or blocked up. Then we realize just how important they are to our everyday life. They're in our kitchens, bathrooms, laundry rooms, and possibly other locations. And each one is at risk of getting clogged. The most common causes of drain blockages are hair, soap, dental floss, dirt, food waste, grease or oils, wet wipes, accidentally flushed objects, feminine hygiene products, excess amounts of toilet paper, mineral clogging, and toothpaste build up. A blockage may also come from an external source, such as a tree root offsetting the pipes. It may seem surprising that things like soap or dirt can clog your pipes, but they certainly can. Consider how soap scum appears in bathtubs. Dirt and soap can also get stuck just as easily in other types of clogs, making them even more stubborn to remove.
---
---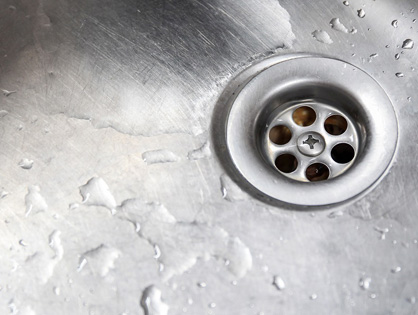 ---
---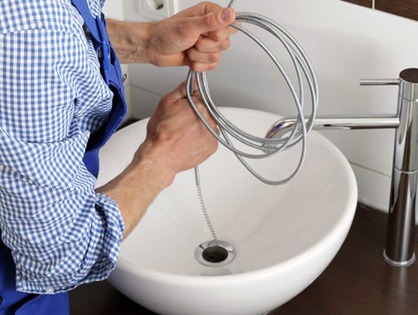 ---
---
How to avoid blocked drains
---
If you want to avoid your drain getting blocked in the first place, use a drain-catcher or strainer that will catch the hair and other things that are common in bathroom drain blockages. Toothpaste build-up can also be a culprit in the bathroom sink. A useful tip is to boil water and pour it down your drains periodically. Doing this regularly will help keep blockages at bay. If the drain has a less than pleasant odour, pouring lemon juice into it will help. Lemon juice is also good for loosening any build-up of toothpaste that has occurred.
---
---
---
How to unblock your drain
---
If your drain starts to back up, there are some things you can do to avoid a major drain blockage. These are also natural solutions, so you don't have to deal with the chemicals found in store-bought drain cleaners. You can flush the drain with boiling water. You can also follow the boiling water with a mixture of baking soda (one cup), vinegar (one cup), and water (one cup). Wait between five and 10 minutes with the drain covered (you can also push a washrag into the top of the drain and then flush the drain once again with another pot of boiling water. Use a drain auger, also known as a plumber's snake. A drain auger is a flexible, long, thin rod that's usually made of steel, though they can be made of different materials. When used correctly, plumber's snakes can dislodge blockages in all types of drains. Be careful when using these because you can cause damage to your pipes if you use them improperly. Read the instructions before you go to work on the drain just in case. Then flush with boiling water when you've finished.
---
---
---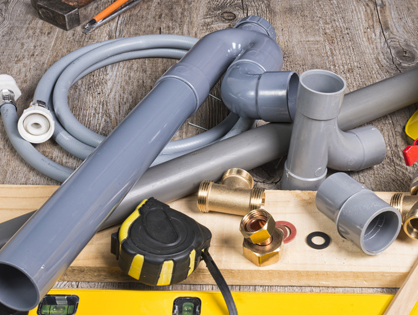 ---
---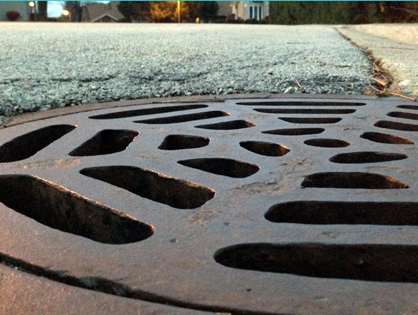 ---
---
Blocked sewers
---
Are you dealing with a blocked sewer? We combine over a decade of experience with the latest tools in sewer repair to provide the best possible result. We operate 24 hours and day so whatever the problem, we're here to fix it. We offer a wide array of plumbing services, but at Luke Ginger Plumbing we specialise in unblocking drains, sewers and storm drains.
---
---
Get in touch
If the drain is still blocked, it's time to call in the professionals at Luke Ginger Plumbing. We'll be there in no time to address the problem and solve it for you. We offer an extensive range of plumbing services, and there is nothing we haven't seen before. If you are located in Melbourne west and need your drain or sewer unblocked, contact us today on 0402 613 075.
contact us